Mallorca
Trip to Mallorca



You want to finish the course in the best way, at Unicampus we organize your spring breaks and summer trips to Mallorca at the best price.
At Unicampus we are specialized in organizing student trips, offering them all the comforts and services necessary to make the trip a total success. From the moment of hiring, until the return we take care of everything so that you do not have to worry about enjoying yourself.

AVAILABILITY
June 2021

PRICE
From € 349

DURATION
5 / 6 nights

PDF
Catalogue
pedir presupuesto
Mallorca vacation package:
DAY 1: CITY OF ORIGIN – PALMA DE MALLORCA
Presentation at the Airport / Port 2 hours before departure. Baggage check-in and departure. Assistance and transfer to the respective chosen hotels.
INTERMEDIATE DAYS: PALMA DE MALLORCA
Stay at the chosen hotel on the selected regime.
Free days. Possibility of making fun optional excursions, with the information and optional discounts that you will receive from our representative guides, who will help you to fully enjoy the end-of-course trip.
DAY 7: PALMA DE MALLORCA – CITY OF ORIGIN
Transfer to the airport / port. Boarding and end of our services.
We prepare your end-of-year trip and you just have to create the list with all your friends so that we will prepare it with all our care for you.
Mallorca all inclusive for students:
Staff assistance at the airport / port for check-in and boarding procedures.
Plane / Boat to and from Palma de Mallorca. Management fees and suitcase included.
Accommodation 5 nights in multiple room, hotel and chosen regime.
Hotel in the El Arenal – Magaluf area.
Transfer by Bus Airport / Port – Hotel – Airport / Port.
Travel assistance insurance with COVID protection.
24 hour assistance from our guides and staff.
Entrance to Dream Island Festival with confirmed artists such as Omar Montes, Bad Gyal, DJ Nano, Lerica, Yago Roche, José de Rico …
Unicampus Beach Experience.
Airport / port taxes.
Ballots for self-financing.
Informative talks.
The price of the travel to Mallorca does NOT include:
Tourist EcoTasa.
Deposit.
Transfers from origin to ports / airports and vice versa.
Cancellation insurance.
Includes mandatory travel insurance. If you want to take out cancellation insurance for your trip, we offer you two options: Silver insurance and Gold insurance.
Our Mapfre Silver insurance covers the cancellation due to failure of end-of-year subjects that prevent the insured from not passing the second year of high school. With a single failed subject in the final evaluation of 2nd year of Baccalaureate, 100% refund without penalties. Consult the insurance policy for more information and conditions.
Cancellation Insurance Silver Unicampus Mallorca 2021
Gold insurance allows you to cancel your trip up to 24 hours before its start for any reason of force majeure, justified or not.
Cancellation Insurance Gold Unicampus Mallorca 2021
Transfer by bus to Valencia from city of origin for boat trip.
Club voucher.
Optional excursions and activities:
Pool Party.
Water Park Day.
Pack Basic: Pool Party + White Party.
Pack Premium: Pool Party + White Party + Water Park Day.
Banana Boat.
Parasail.
Speedboat.
Located off the eastern coast, Mallorca is the largest island in the Balearic archipelago and a perfect place to enjoy paradisiacal beaches and spectacular nightclubs that will make the end-of-year trip with your classmates an unforgettable experience. A destination of the most requested in the world, not only by Spaniards but also by foreigners who come to our lands to enjoy our gastronomy and good temperatures. Ideal for both relaxing and partying, and above all, spectacular sunsets and beaches.
The island of Mallorca is a paradise all year round, but in summer it has a special charm, since you can enjoy the sun, sea, calm, incredible corners and fascinating landscapes. Its coast gently approaches the sea, creating countless coves, surrounded by pine trees or immense bays. In addition, Mallorca has a nightlife that is the one that just cajoled the youngest.
Travel in a group to Mallorca with us:
At Unicampus we are specialized in organizing end-of-year student trips, offering them all the comforts and services necessary for the trip to be a total success. From the moment of hiring, until the return we take care of everything so that you do not have to worry about enjoying yourself.
Within the itinerary of the trip to Mallorca we will take care of taking you to the best places to party on the island, and also get to know the beautiful landscape, coves and beaches of the area.
Activities that we can do in Mallorca
The different activities that can be done are the main point of its success: snorkeling, hiking, sports camps … We have prepared a list of the mandatory things that you must do if you visit the island:
Walk through the Sierra of Tramuntana
Visit La Seu Cathedral
Visit the old town of Alcudía
Bathing at Muro beach
Tour the island by boat
Watch the sunset on Alcudía beach
Visit the Mondragó Natural Park
Go to the Formentor Lighthouse
Stand up paddle board
The best coves in Mallorca
Caló des Moro
Cala Varques
Cala Mondragó
Cala Sanau
Places to party in Mallorca
Tito´s
New BCM Planet Dance
Son Amar.
If you follow our advice, your visit to the island of Mallorca will become unique. For a reason it has become the first destination in the world! No?
Contact us and find out how at Unicampus we can organize your tailor-made end-of-year trip at the best price.
THE DREAM ISLAND
MALLORCA BY UNICAMPUS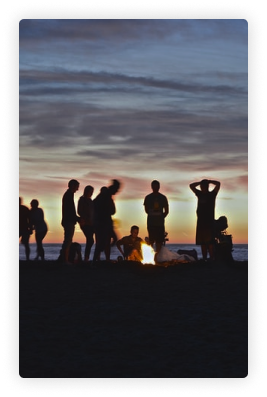 Unicampus Beach Experience




An afternoon on the beach with your friends and the best Unicampus entertainment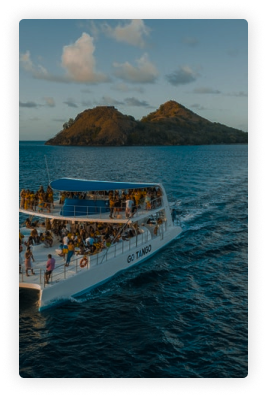 Ferry Party On Board




Undoubtedly one of the best parties of the entire trip, party on the outward ferry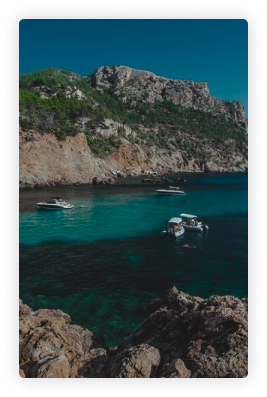 Coves




An afternoon in the best coves of Mallorca, jump, take photos and enjoy.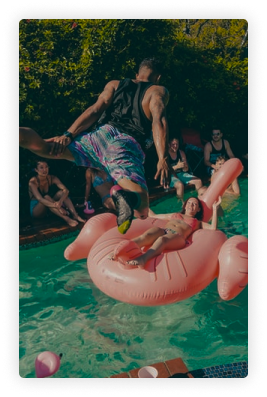 Pool Party




The best parties with Unicampus DJs in the pool of your hotel
U-FEST
YES, WE FUN
WITH
Bad Gyal

DJ Nano

Lérica

Yago Roche

Jose de Rico

BJones
Choose area and hotel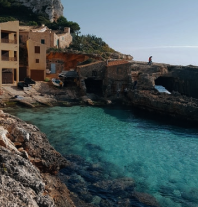 El Arenal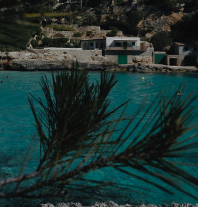 Magalluf